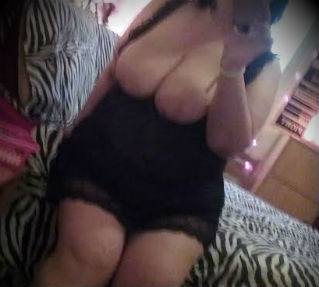 Sometimes a client will ask if I watch porno etc and Im like,
My life is a Porno, dont need to watch porno. lol.
I have been playing straight for 3 days,
I have a high sex drive and so I not only can handle a lot of sex but I LOVE it.
Had a guy 20 years my jr. spent 2 hrs, we had some drinks and some smoke,
he was sweet with just the right amount of dirty. My god his dic* was so fuckin* hard, like steele. mmmm
we had the hottest fuckin* session but he wanted to come on my big tits, so he gave my fat pussy one last deep hard push,
pulled out, pulled off condom and shot his huge hot loa* all over my boobs and face. ooops
We both laughed after and said THAT should have been on video. But I like enjoying the experience as it happens, dont need to record everything.,
Later on I had another new client, younger guy, so cute. Sexy AF, from Dominican Rep. He was VERY excited, so first pop was a bit quick,
but yg guys can make that 2nd ride happen, Got on top of him and rode that sweet yg cock with my big tit* bouncing in his face,
oh he went crazy, hehehehe.
So as I was writing this, I got a text from a hot reg, had not seen him in like 3 months, but he's hot,
loves to 69, omg he knows how to work my plump puss* and my big cli* After I cum in his mouth, he likes to fuck me till he orgasams.
Sooo, like I said, my life is a PORNO !
ciao, tutti.....