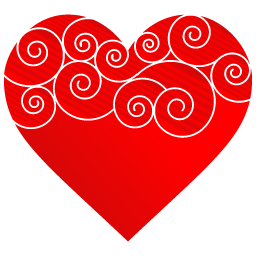 Sometimes, when you have been with a client for years, you get in sync. I had been thinking about Mr. A alll day yesterday. And sure enough he called today to come by and ravish me, and I DO mean ravish. This man is HOT, SEXY, BUILT. STRONG, and we had a connection since day one, THAT was 5 years ago. he likes to man handle me, and can toss me around like a rag doll, and THAT aint easy. lol.
He loves this big girls body, and his rock hardness never lets up. I always have to be dressed to the nines, loves stockings, heels and panties that go up the deep crack of my voluptuous bottom. As i Feel the heat of his body squeezing me from behind. Likes to spank that round butt abit and pull my hair. *sigh.
I give into his requests as my panties soak. he likes it hard and fast but he is also sensual with long sexy tongue kisses and naughty words about what he wants me to do to him.
He ruined me for the night and I think he not only likes that, but revels in it.
My life really IS a porno, cause that should have been filmed.